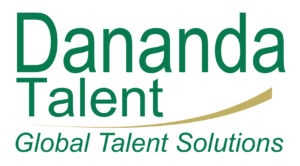 Overview
| | | | |
| --- | --- | --- | --- |
| Title: | Brand Manager: | Job Code: | N/A |
| Department: | Brand | Location: | Epping, Cape Town |
| Division: | Apparel | Reporting to: | Executive |
Acting as the Brand Custodian, the Brand Manager's primary responsibility is to buy product and to provide a balanced product range and assortment of merchandise in line with the company strategy. You will also be responsible for building and fostering a close relationship with the Brand Principal and will be directly accountable for the effective leadership and profitable management of the brand.
Responsible for driving the brand strategy so as to achieve a financial performance in line with agreed
Responsible for leading full buying process for the brand including range architecture and development, design, production and procurement of seasonal product
Build and develop professional relationships with manufacturers & suppliers and leading price negotiations with these providers.
Coordinate planning and budgeting including post seasonal analysis, market feedback, trend analysis & retail shopping
Collaborate with Planning to agree sales plan, profitability targets and pricing
Collaborate with Marketing to effectively develop and execute the brand marketing
Ensure the range satisfies both the wholesale and retail strategies and provide input to both these
Collaborate with Retail Operations to co-ordinate seasonal retail & wholesale VM strategy and to successfully implement all VM guidelines in line with Brand
Guide & influence all Brand DNA experiences in both retail and wholesale
Education & Experience Requirements
Relevant tertiary qualification in Buying or Brand Management
5-8 years' experience in a Brand / Buying Management capacity
Experience in a Fashion/ Retail environment advantageous
Core Competencies
Attitude: Having an enthusiastic, positive "can do" attitude with regards to work and motivates
other to do the same
Ownership: The team member assumes responsibility for his/her own job, tasks, and actions
Commitment: Working with urgency and focus to be successful in achieving individual and company goals. Always looks after the best interest of the team and the company
Drive & Energy: Being proactive and always ensuring that everything is achieved in the most productive way with a sense of purpose
Delivery: At all times the team member acts with integrity, providing quality service, being reliable and responsible. Taking time out to understand client, customer, and business needs. Always meeting and exceeding expectations.
Relationships: Treating one another with respect, providing support to one another, working co- operatively and making our work environment a fun and enjoyable place.
Communication: Encouraging a culture of understanding, honesty and transparency by sharing relevant information with fellow colleagues and departments in a timeous and effective manner
Integrity: Demonstrating sound ethical and moral principles at work. Being honest, and open with co-workers and managers
Quality: Produces work of a high standard that is complete, accurate and in the correct format; checks the accuracy of own work; identifies and corrects errors.
Skills and Abilities
Excellent communication and presentation skills (written and verbal)
Good problem-solving skills and a creative approach for new ideas
High level of organization
Good interpersonal skills
Excellent leadership skills
Computer literate (Word, Excel, PowerPoint)
Ability to travel extensively