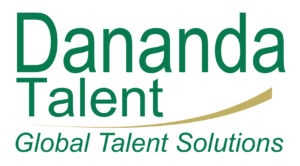 Overview
Job title:               Head of Sales                         Location: Epping, Cape Town
Division:              Apparel                                   Reporting to Managing Director
Remuneration: Market-related                       Employment Type: Permanent
As a member of the Clients Executive Senior Management Team, the Head of Sales is responsible for developing and implementing the Wholesale Strategy for all the Brands.
Essential Duties and Responsibilities
To co-create the Clients Vision, Strategy and Business plan and support the delivery of a compelling and sustainable brand proposition by contributing effectively across functions as an executive team
Responsible for identifying new wholesale opportunities as well as developing strong relationships with existing key stakeholders.
Responsible for setting and achieving Sales targets and to drive operational excellence across wholesale channel to market and grow customer
Present sales, revenue and expenses reports and realistic forecasts to the Management team
Identify market shifts while staying abreast of competitor
Drive continuous business process improvements in order to embed operational excellence and to manage
Responsible for recruiting, objectives setting, coaching and performance monitoring of Sales Managers and independent
To ensure effective people development and a sustained succession and talent pipeline in order to build capability and to support the delivery of the Company's Transformation
To work in collaboration with the Brand & Merchandise Executive to ensure best in class seasonal Go-To-Market launches.
To drive high performing Sales teams, with a focus on teamwork and accountability, to deliver the commercial performance of the Brand in order to grow market share and exceed the financial targets.
Education Requirements
Essential: Degree in Business Administration, Retail, MBA or similar
Experience Requirements
Minimum 8 years Sales/Key account management experience, at a management level, within a high-performing Brand environment.
Minimum 8 years experience managing a sales
Experience managing a medium size team across geographies including exposure operating at EXCO level within a Brand
Core Competencies  
Leadership:  Setting clear direction with specific goals and deliverables. Motivate the team and work with them to set and meet sales goals. Strong business sense and industry expertise.
Communication:  Ability to communicate, present, and influence at all levels of the organization, including the executive level.
Persuading & Influencing: Excellent listening, negotiation, and Presentation Skills.
Analytical Ability: Analyse sales numbers to establish specific goals as well as cost-saving opportunities.
Pressure & Stress:  Ability to perform under pressure and in adversity. Recovers quickly from setbacks.
Skills and Abilities
Proven ability to drive the sales process from plan to close
Strong existing relations with key stakeholders within the sports and fashion industry in
Strong business sense, acumen, and industry
Demonstrated ability to communicate, present and influence effectively at all levels of the organization
Excellent mentoring, coaching and people management skills